Tim Tikhonov
Licensed Real Estate Salesperson, Realtor®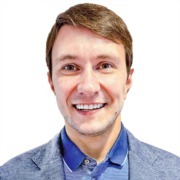 Tim Tikhonov is an ambitious and dedicated professional who recently embarked on a new career path as a real estate agent. With an MBA in Business, Tim brings a strong business acumen and strategic mindset to his role, ensuring his clients receive top-notch service and expert guidance throughout the buying or selling process.
Having lived on the Upper East Side (UES) of New York City for the past six years, Tim developed a deep appreciation for the vibrant neighborhood and its unique real estate market. However, he recently made the exciting decision to move to Westchester County, where he continues to expand his expertise in the local real estate scene. With a strong educational background, a deep understanding of the UES and Westchester County markets, and a passion for his clients' success, Tim Tikhonov is well-equipped to help individuals and families find their dream homes or make profitable real estate investments. He prides himself on providing exceptional service and building long-lasting relationships based on trust and integrity.
Aside from his professional pursuits, Tim is passionate about Brazilian Jiu-Jitsu. This dynamic martial art not only keeps him physically fit but also fosters mental discipline and personal growth. Tim's dedication to Brazilian Jiu-Jitsu reflects his commitment to continuous improvement and his ability to overcome challenges with resilience and focus. Feel free to reach out to Tim for any of your real estate needs. He looks forward to assisting you and ensuring a smooth and successful transaction.