Kayon Blake
NYS Licensed Real Estate Salesperson, Realtor®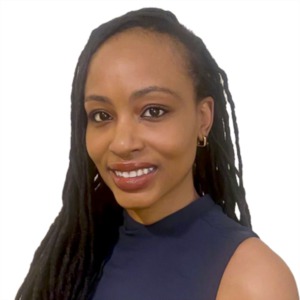 Kayon is a highly skilled and licensed real estate agent with a passion for helping clients achieve their real estate goals. With years of experience in the industry, Kayon has established herself as a trusted and knowledgeable professional, committed to providing exceptional service and exceeding her clients' expectations at every turn.
Kayon's dedication to delivering outstanding service is matched only by her commitment to honesty and integrity. She understands the importance of building strong, long-term relationships with her clients and works tirelessly to ensure that every transaction is smooth, stress-free, and successful.
Whether you are looking to buy, sell, or rent a property, Kayon has the expertise and knowledge to guide you through the process with ease. Her attention to detail and excellent communication skills mean that you can always count on her to keep you informed every step of the way.
Outside of work, Kayon enjoys spending time with family and friends, exploring new neighborhoods, and staying active through fitness and outdoor activities. Her dedication to both her personal and professional life makes her a truly exceptional real estate agent who is sure to exceed your expectations.