Greg Kochanov
Licensed Real Estate Broker, Realtor®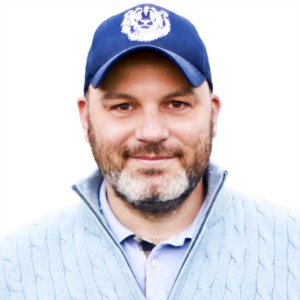 Greg Kochanov, Licensed Real Estate Broker, Realtor®
Greg Kochanov is a detail-oriented real estate professional, who strives to fulfill every buyer's and seller's needs. He builds lasting relationships with his clients who appreciate the impeccable personalized service that Greg and his team have been providing for over 19 years.

Greg's fortes include real estate sales, marketing, professional real estate photography and home staging. He is a service-oriented professional with a 24/7 work ethic.

For sellers, Greg optimizes the marketing reach of Moda Realty and provides his listings with maximum exposure. He custom-tailors a winning marketing plan for each listing, which includes home staging, professional real estate photography, home staging, floor plans and much more - all designed to efficiently and effectively sell the property in the shortest amount of time for the highest possible price.

Greg's buyer clients choose to work with Greg because of his expertise in the purchase process and his knowledge of co-ops (he is a co-op owner himself), single- and multi-family homes and condos. He shows his buyers every available property by thoroughly researching each listing and matching it to his client's needs. He makes the complex and difficult process of purchasing a property smooth and seamless.

Greg's insightful knowledge and love of the real estate business help both buyers and sellers reach their goals. His personal dedication to every client make working with him a successful and rewarding experience.

Greg Kochanov is licensed as Grigoriy (pronounced grigoree) Kochanov
Testimonials
Greg was able to sell my coop in Riverdale in less than 2 weeks once he placed it on the market. He was timely in his appointments for viewings so as to not inconvenience me. He was efficient, knowledgeable, and very connected to all of the players in the buy/selling process making my transaction seamless!!! He was also very personable , professional, and communicative throughout the tedious process. Thanks Greg!
Doris Gurin
Switched to Moda after working with another realtor for months to sell a 3 bedroom apartment in Riverdale, N.Y. Really appreciate Greg's professionalism and more importantly trust - he was not shy about telling us how much our home is really worth given its condition and the market at the time.
Greg was accommodating at all times and was fast and efficient at getting over major steps in the selling process. Likewise, we really appreciated the attention that was given to our property on social media and among the different properties listed by Moda at the time.
We will definitely be using Moda again in the future when considering a move back to Riverdale or the surrounding areas.
N. Isayev
Greg is an extremely knowledgeable, patient and honest realtor. He helped us with purchasing our first home 7 years ago and then selling it this year. He was instrumental in getting us a place that we could call home and that would meet all our needs. He was extremely patient during our buying process even though we are extremely picky and wanted to see absolutely every option out there. During the sale he definitely worked on getting us the best deal possible. What puts him above and beyond any other realtor is his help throughout the 7 years we lived in our first home with recommending designs, contractors, and other suggestions that are totally outside of his job responsibilities. Would highly recommend him to anyone looking in the NYC and Westchester area.
D. Kalyaguin