Graciela Berger Wegsman
NYS Licensed Real Estate Salesperson, Realtor®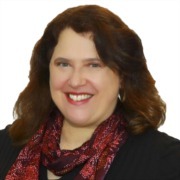 Graciela brings her communication skills to the real estate field. She has lived in different countries and cities, and knows what it takes to move to a new home. She wants to help you feel at ease in the process of selling your home or buying a new property. She will help you every step of the way.
Whether you are a New Yorker or a person who is relocating, Graciela will find the right place for you. No project is too small or large. She works in New York City, including Manhattan and Riverdale and Kingsbridge in the Bronx, and also in Westchester. She works both sales and rentals, and is a member of the MLS.
A media expert with years of experience as a bilingual journalist and translator, Graciela has written for newspapers and magazines in the United States, Israel and Argentina, including the New York Daily News. She has worked as a bilingual press officer for the New York City Comptroller and as vice president of Communications for the International Raoul Wallenberg Foundation, among other organizations. She is also an award-winning playwright.
Graciela earned her BA and MA in Journalism and Education at Universidad del Salvador in Buenos Aires and studied in the Graduate Studies Program for overseas students at the Hebrew University of Jerusalem in Israel. She currently lives in New York City with her husband and children.
Graciela speaks English, Spanish, French and Hebrew.