Erica Sanchez
Licensed Real Estate Salesperson, Realtor®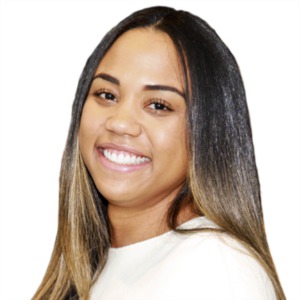 Erica Sanchez is a passionate and dedicated real estate professional who takes pride in creating optimal experiences for her clients. Born and raised in New York, Erica has developed an in-depth understanding of the local housing market and is committed to helping her clients buy, sell, or rent their ideal properties.
As a 10-year service and sales professional, Erica has honed her skills in engaging with clients, building connections, and understanding their unique needs. Her attention to detail and tenacity allow her to provide exceptional service to her clients and help them navigate the complex world of real estate.
Erica's educational background in Lehman College, combined with her current residency in Riverdale, gives her a unique vantage point over the city and suburban markets. Her clients receive first-hand experience from a person who loves her community and lives within the markets they aspire to join.
Erica is passionate about connecting people to their dream investments, and this is what makes being a Realtor so special to her. She takes pride in her ability to provide her clients with the knowledge, resources, and guidance they need to make informed decisions and achieve their real estate goals.
Overall, Erica's dedication, expertise, and passion for real estate make her an excellent choice for anyone looking to buy, sell, or rent property in New York.