Dennis Blagrove
Licensed Real Estate Salesperson, Realtor®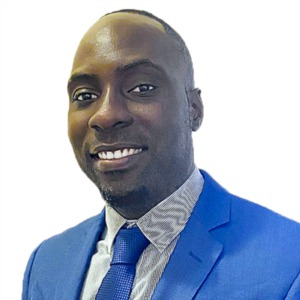 Dennis Blagrove is a highly dedicated and passionate real estate professional who is committed to delivering exceptional service to his clients. With years of experience in the industry, Dennis has established himself as a trusted and knowledgeable expert in the Westchester and the Bronx real estate markets.
Dennis's commitment to his clients is unmatched. He takes the time to listen to their needs, educate them on all available options, and work closely with them to find the perfect property. His thorough approach ensures that every aspect of the transaction is handled with the utmost care and attention to detail.
For sellers, Dennis is a valuable resource, providing expert guidance on staging and photography to help their properties stand out in a crowded market. His extensive knowledge of the local real estate market, combined with his passion for the industry, make him an invaluable asset to anyone looking to buy or sell in the Westchester or Bronx areas.
When he's not working, Dennis enjoys spending time with his family, exploring new neighborhoods, and staying up-to-date on the latest real estate trends and developments. For Dennis, real estate isn't just a job—it's a passion and a full-time career.