Daisy Rivera
Licensed Associate Real Estate Broker, Realtor®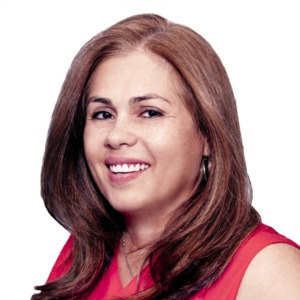 As a Native New Yorker with over 20 years in the Real Estate Industry, Daisy's expertise in sales and property/facilities management is top notch.

Daisy has worked as a Master Property Manager and her extensive experience in multifamily, corporate and commercial management has helped her acquire a wide-ranging knowledge of property types, markets, and management techniques.

She has demonstrated exceptional skills in overseeing the management and lease-up of new construction as well renovating undesirable major multifamily properties and turning them into multi-million dollar producing properties.

As an Associate Real Estate Broker, Daisy enjoys helping her clients fulfill their real estate investing needs by providing a simple, and hassle free process towards closing the deal. Her clients appreciate her loyalty, confidentiality, and passion for real estate.

Whether it's a first time buyer, or a seller who wants to place their property on the market, Daisy is at your service.

Daisy is a member of the Real Estate Board of New York (REBNY), Hudson Gateway Association of Realtors MLS (MATRIX) and National Association of Realtors (NAR).
Testimonials
Daisy, did a wonderful job helping me find my first place. She was diligent, thoughtful and conscientious of everything that I was looking for. She was honest and forthcoming and helped all the way thru closing and after. Any requests or issues that arose she was quick to address them and help me during the entire process. She had a keen understanding of the local area and real estate as well excellent negotiation skills. She insured that the process of purchasing my place ran smoothly. I would highly recommend Daisy to anyone looking to buy or rent in New York City and especially in the Bronx. Sincerely, Robert Knight Jr.
Robert Knight Jr.
We were working on a very tight time frame. Daisy organized our search using our criteria, found great additions and professionally guided the process. She worked well with all other agents (not simple!) and made sure we were on time and informed at every step. I would work with her again, happily!
M. McDonald